Discussion Starter
•
#1
•
Hey all, thought I'd share today's activities with you all
Started out as a ride out to Portland Or, (from Salem) to eat then a quick stop in by the local Ducati dealership to check out the inventory then head east to a kart track and run a few laps with their rotax machines
We had a VFR1200F, HD, Hayabusa, Ducati, Concours and the Zed. Another beautiful weekend here in sunny Oregon! Can't believe how warm it was today. Rain? what rain? :thumbsup: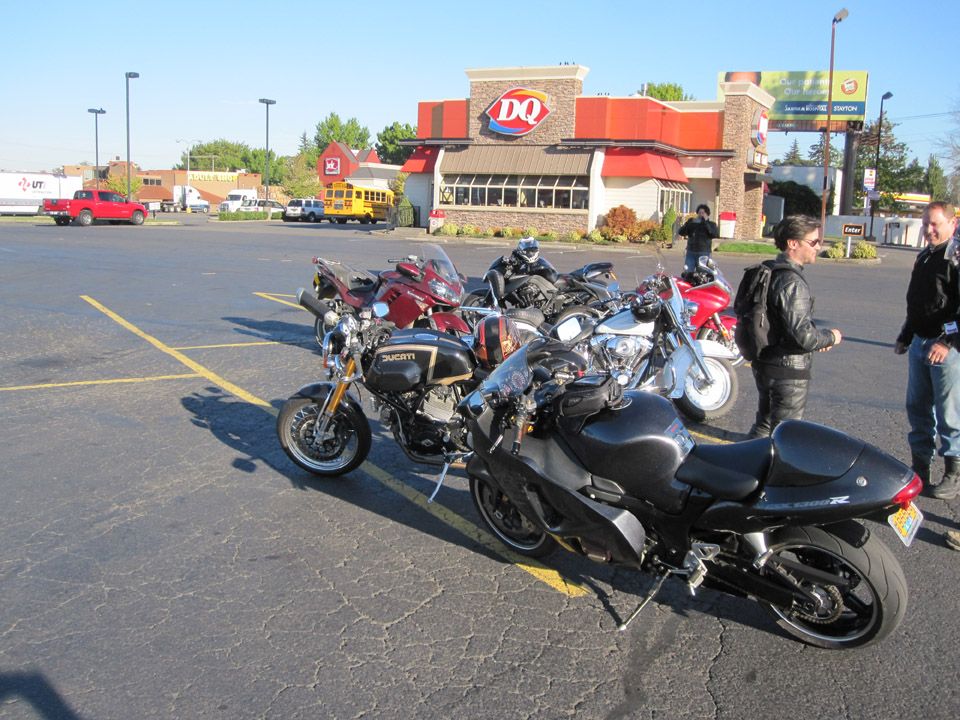 Ended up spending a lot of our time at the dealership cuz my buddy fell in love with the Diavel and had to test ride it. And since he was going to ride one, I thought I'd ask if I could test ride one too!
We ended up with these:
a 2011 red/black Carbon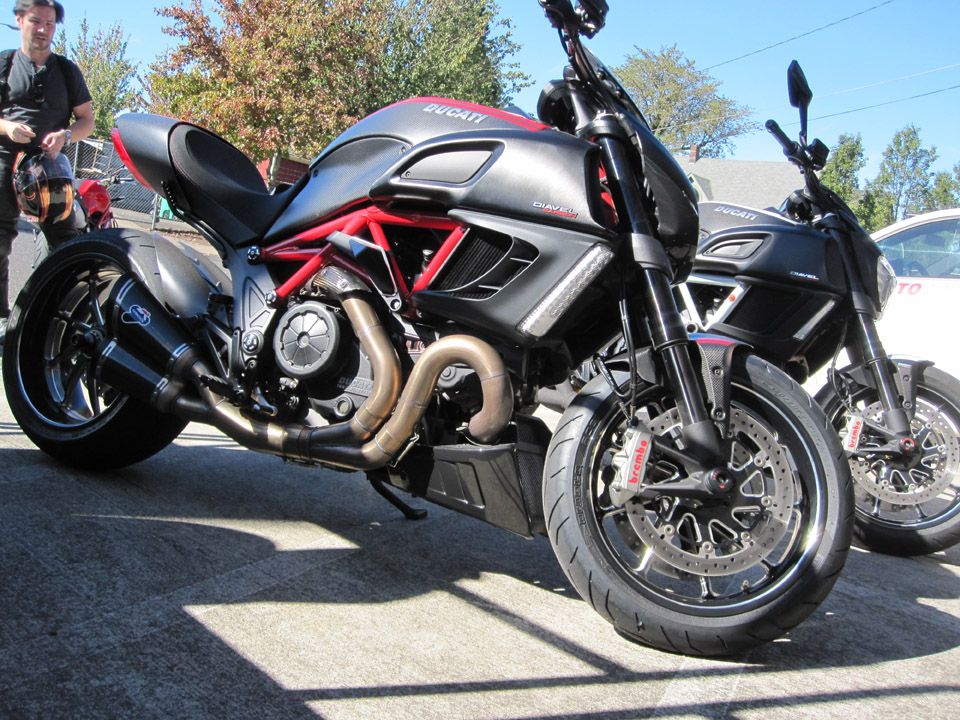 and a 2015 black/white Carbon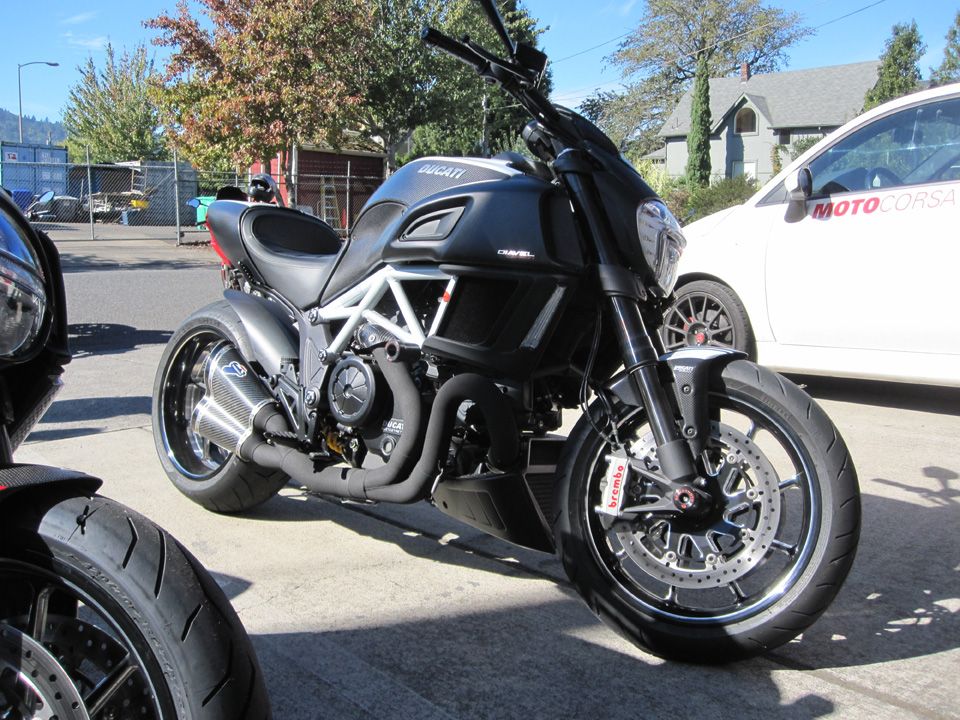 all I have to say is WOW! We both started out in Urban mode which cuts power to about 100hp then once out of the city I switched to Sport mode which is full everything. I kept the traction control and ABS on. The two of us switched bikes about half way though our test ride which included twisties, tunnels and straights. Really an awesome mini ride.
The 2011 is an untamed ANIMAL! while the 2015 is more refined. I was wanting to switch back to the 2011 but both were fun and really surprisingly comfortable. I can't remember ever test riding a bike that was both comfy and obnoxious!
The 2015's motors are different this year, don't have the details but they seem more smooth and, well, refined. :dontknow:
The only negative for me was using the turn signal button. Not very user friendly. I always had to wonder/look if they turned on.
Overall, I was very impressed and would love to own one someday. Riding the Z home was almost a let down. The Ducati's torque was VERY addicting
a couple more pics while at the dealership: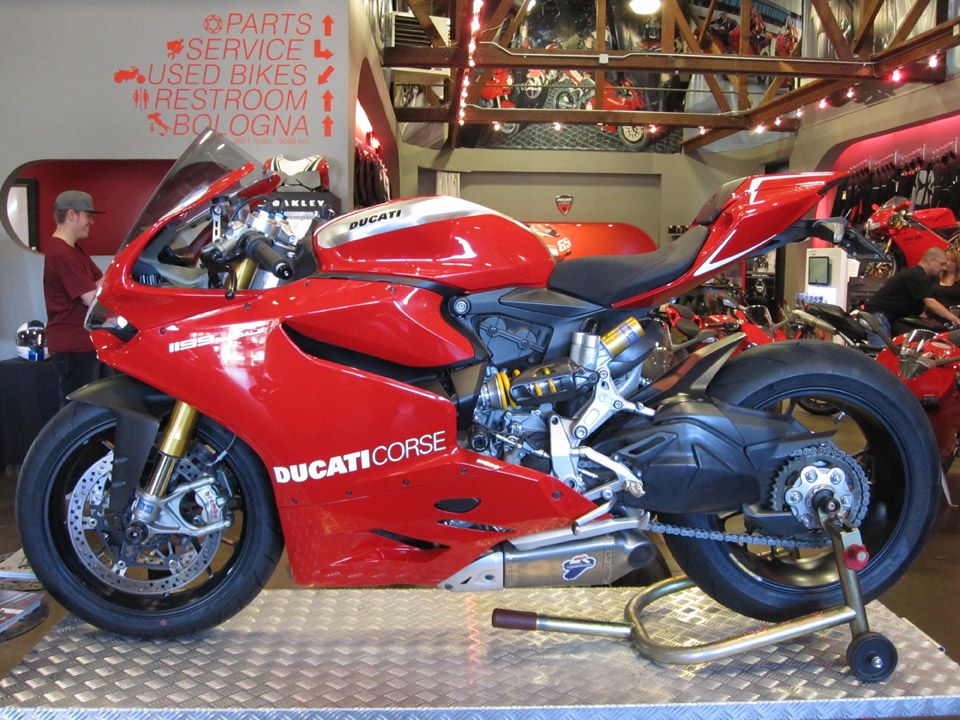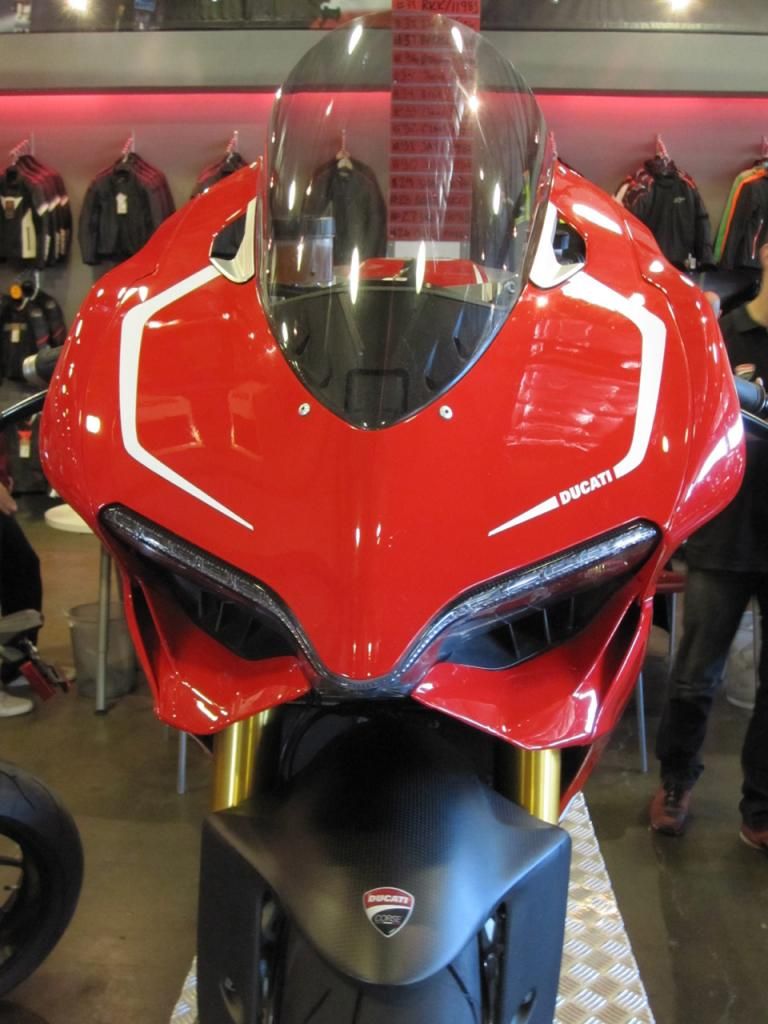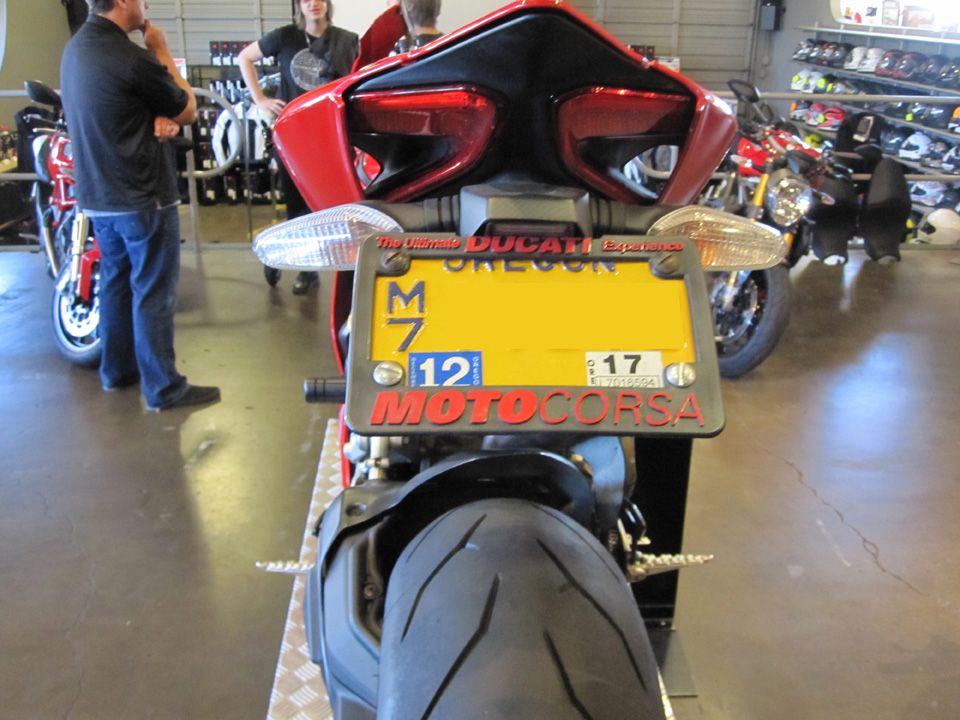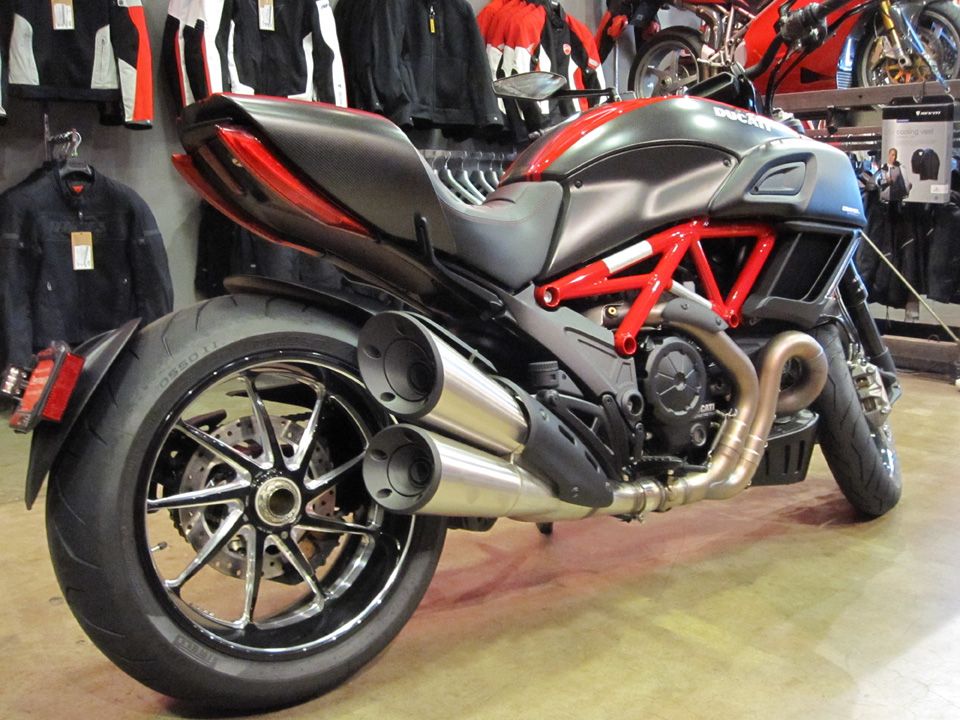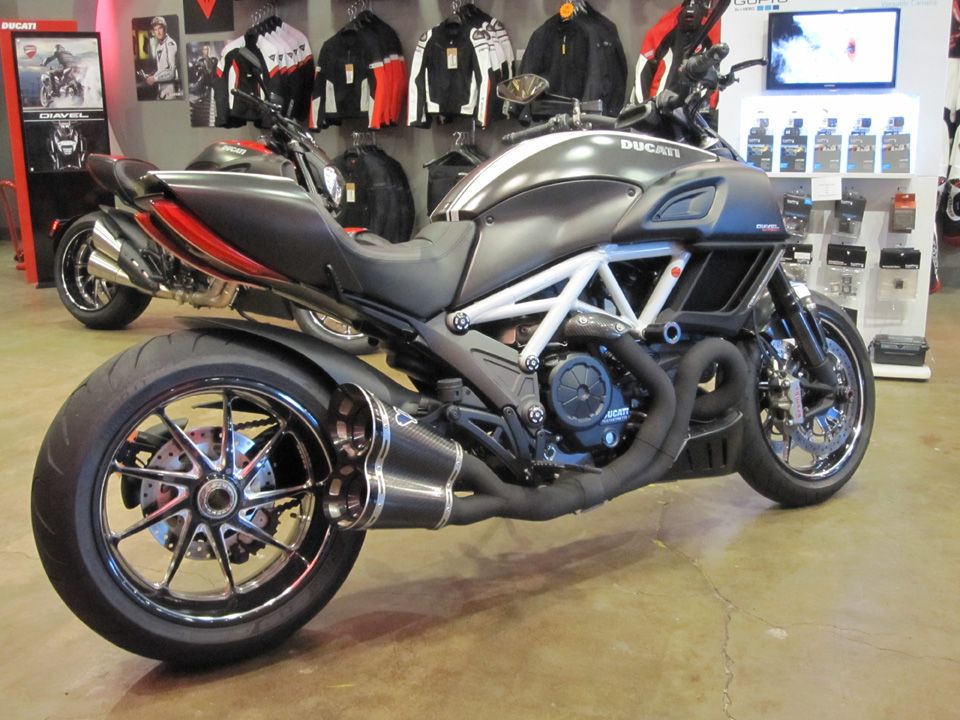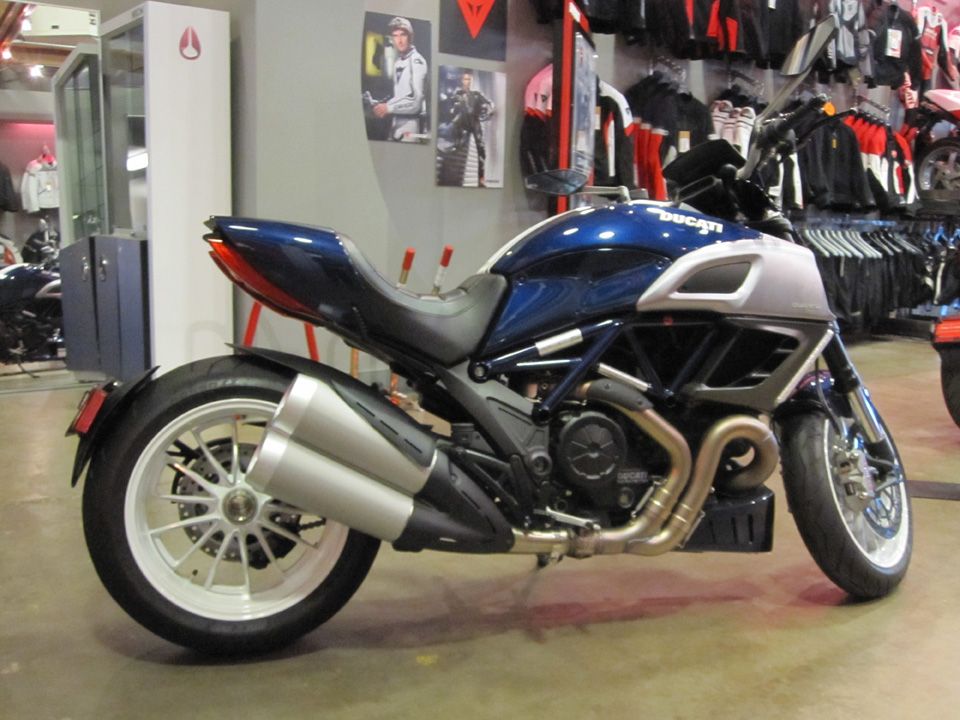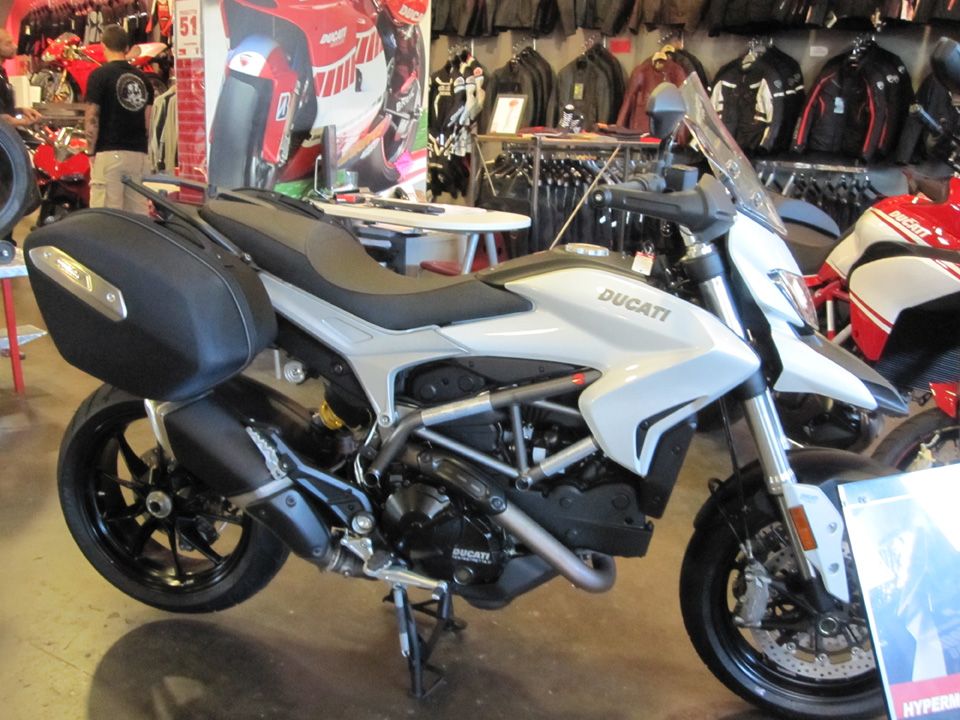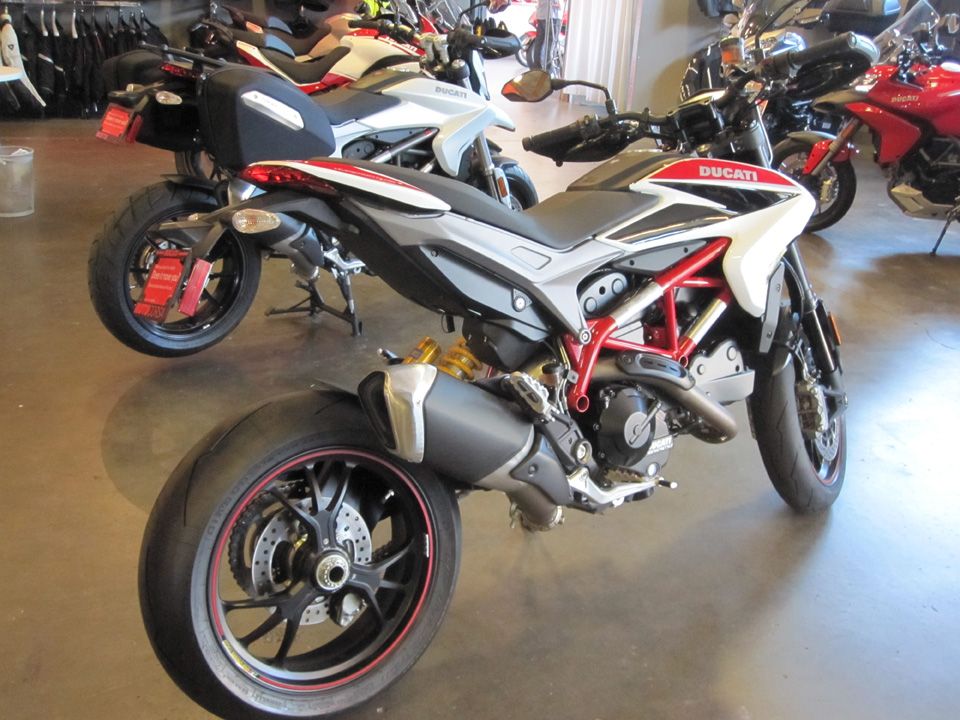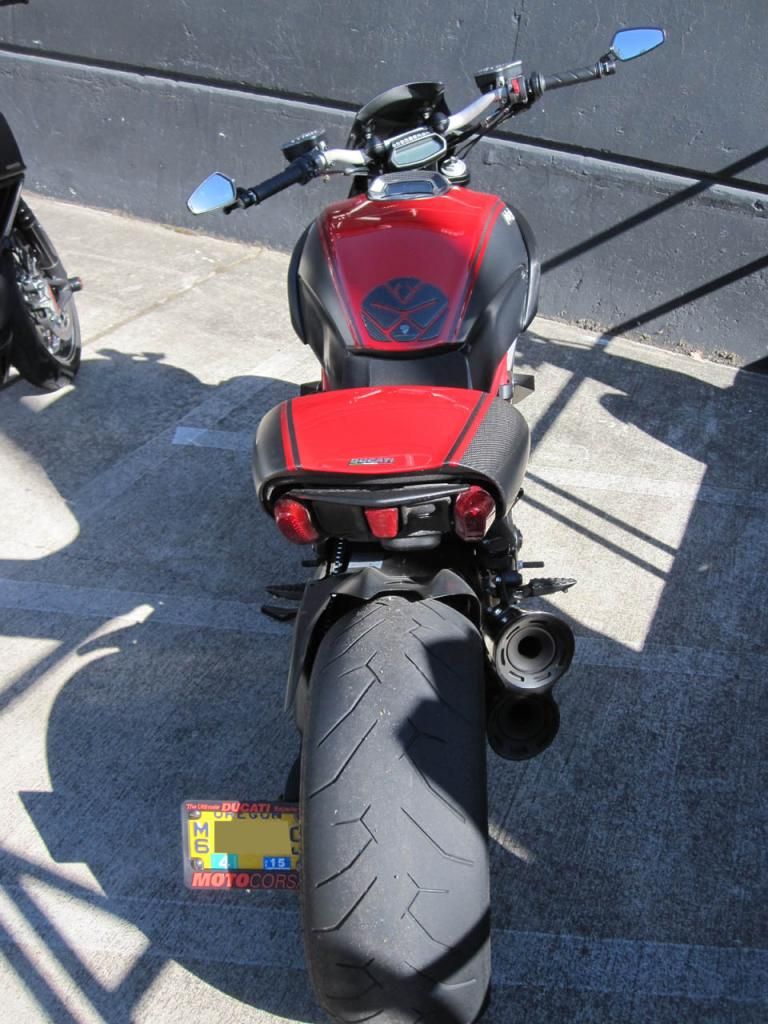 ccasion: