Discussion Starter
·
#1
·
Well guys, I've been meaning to post this up for some time now, but I've been very busy with work, etc;
Bought a 2014 ebony z1000 at the start of the year (my first zed, had a 05 ZX6R (C1H) before) - What initially lead me to the Forum was an extremely unfortunate turn of events:
- A friend of mine died off of a Motorbike
- At the funeral, following the hearse in the Guard of Honour my battery gave up and the bike would not start
- An associate of mine attempted to bump start it, and in turn flipped it down the road :frown:
- A lot of Damage done to the bike, which his insurance won't cover, and neither will mine....
- He was injured and out of work unpaid can't afford to fix it... Now healed up, and still, to date hasn't paid...
- Struggling to get used parts for it anywhere, including eBay... Damage from Kawasaki Amounts to about €5k in parts alone :crying:
So, out of the ashes of this run of terrible luck, I've decided to go all out on a project build of the bike. I only had the bike for 4 months before it was destroyed, and I barely got to use it, so I am truly gutted - But have some big plans for it now over the winter, and should have it back on the road for Spring, all things going well.
Z1K The Day I bought it: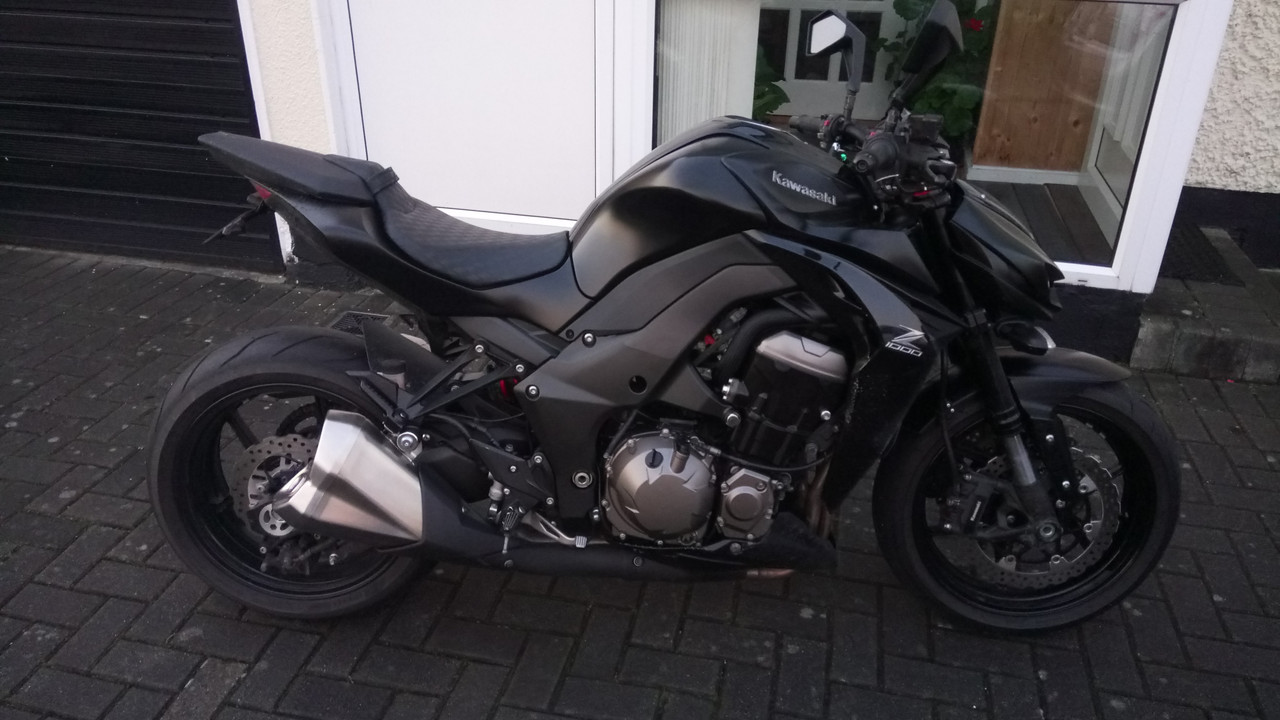 Last Picture Before the Crash (Fresh s21 Evo Tyres, Tank Grips & Powerbronze Screen Added):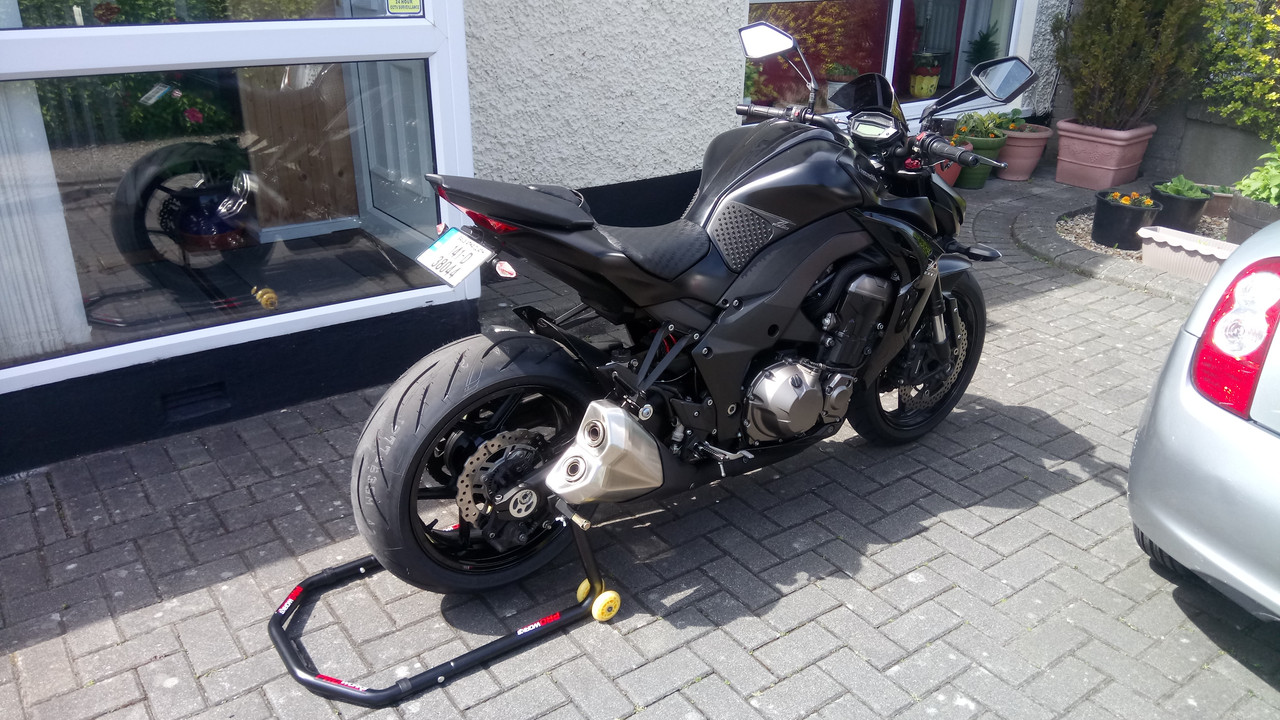 Day of the Crash: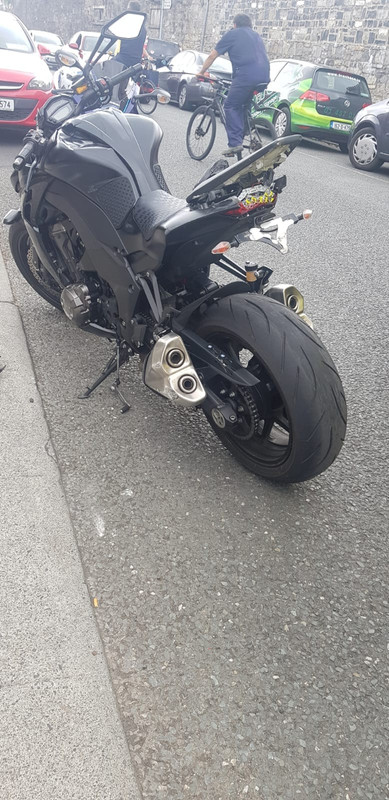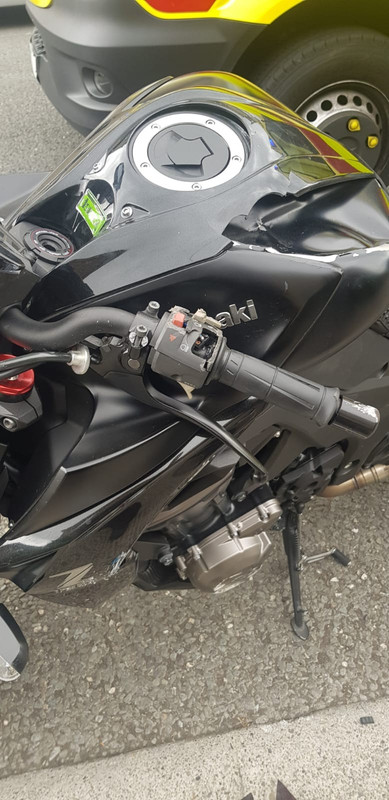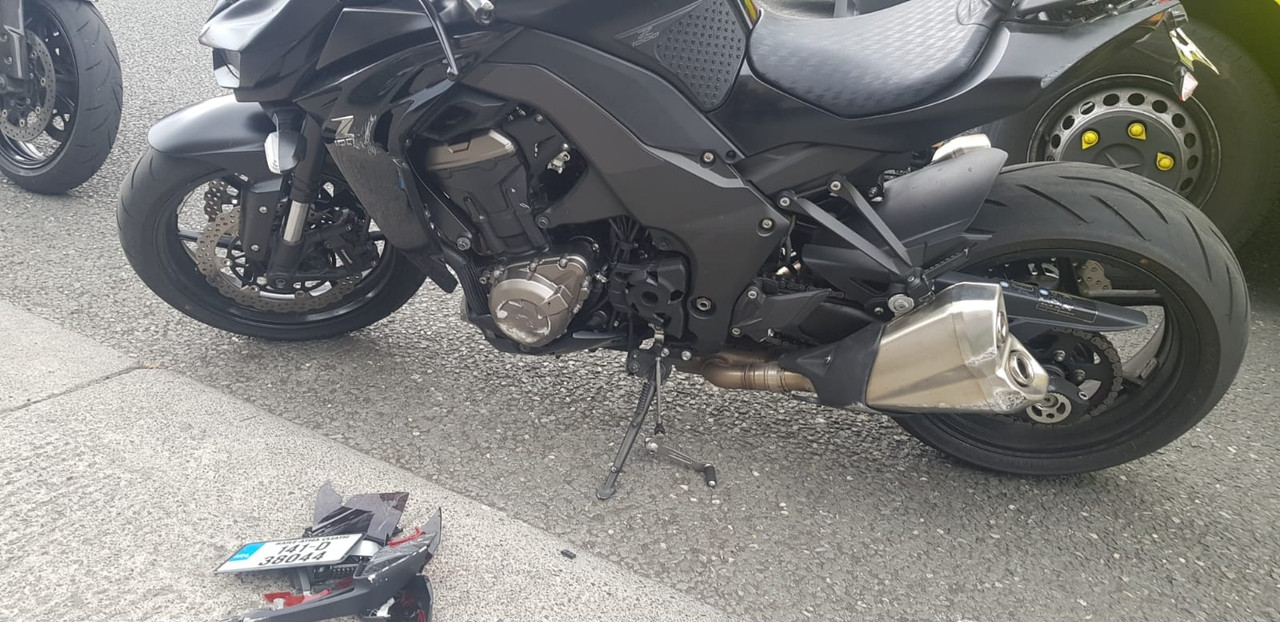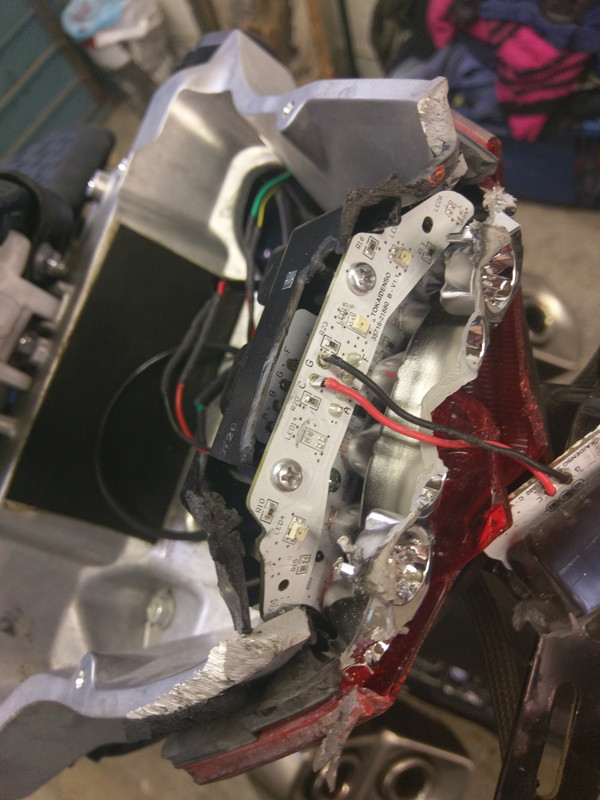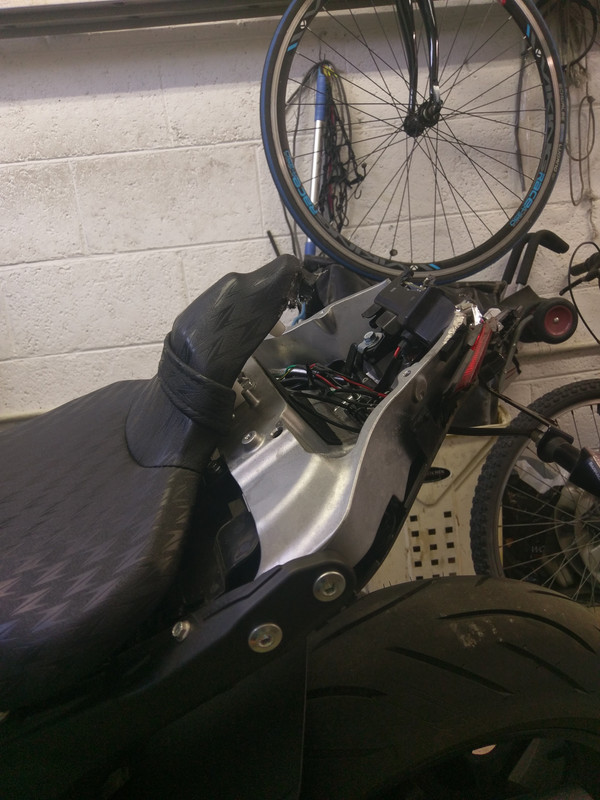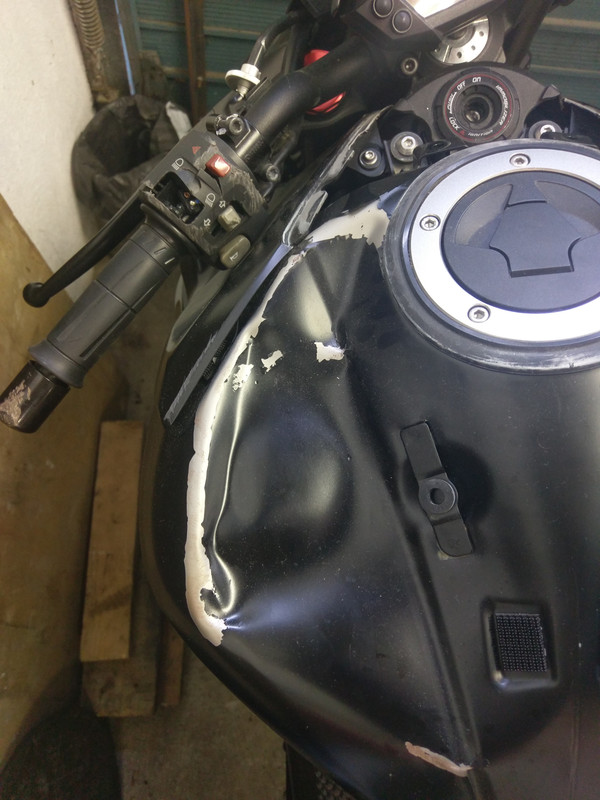 A couple of days after the crash I received delivery of Fork Protectors which I had forgot about - It was at this time that I decided I was going to have to go balls out with it - I'm thinking of going full carbon where all of the gloss metallic plastic parts are, carbon end cans with flashes of red here and there (Not going overboard as I like it as the "Dark Destroyer").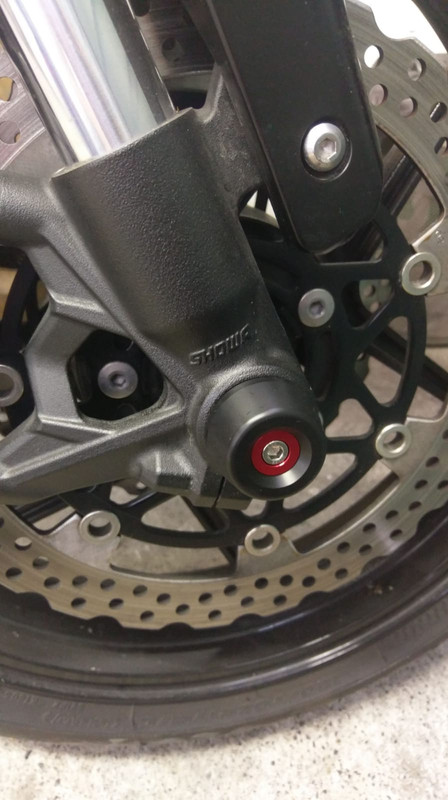 My Dad's friend luckily came to the rescue with fixing the disgusting looking tank damage and done a great job!! Tank from Kawasaki cost €1,000...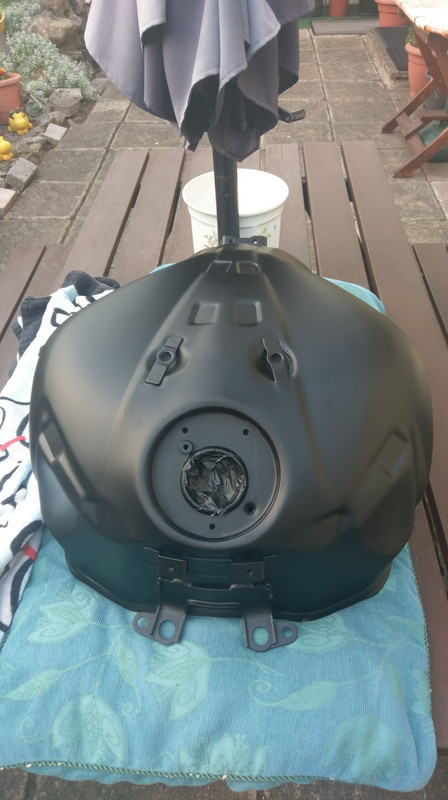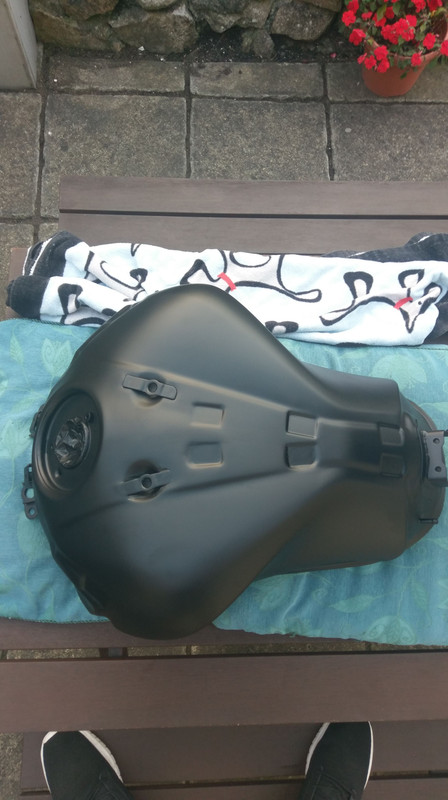 Also got a 2nd Hand Clutch perch from eBay for good money and added on a little trick black/ red Clutch adjuster which I had bought a few weeks previous: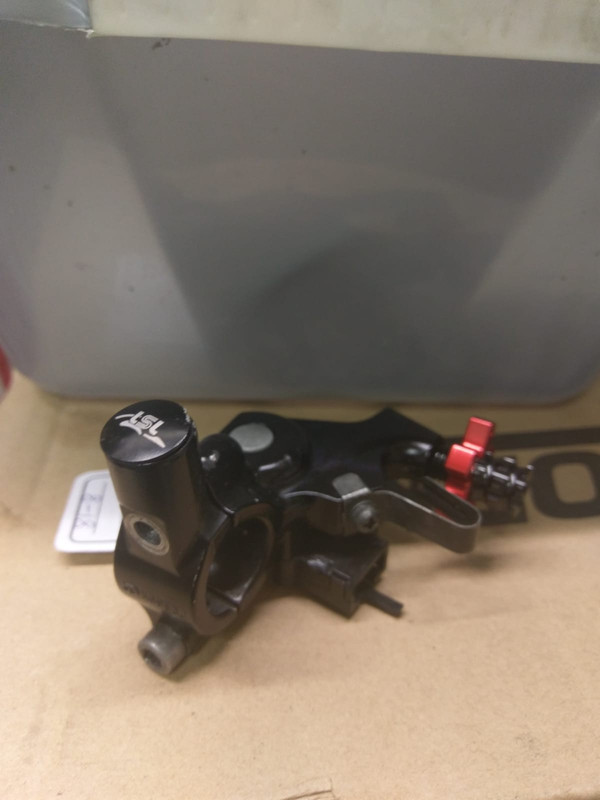 As the bike sits in my shed at present... :frown: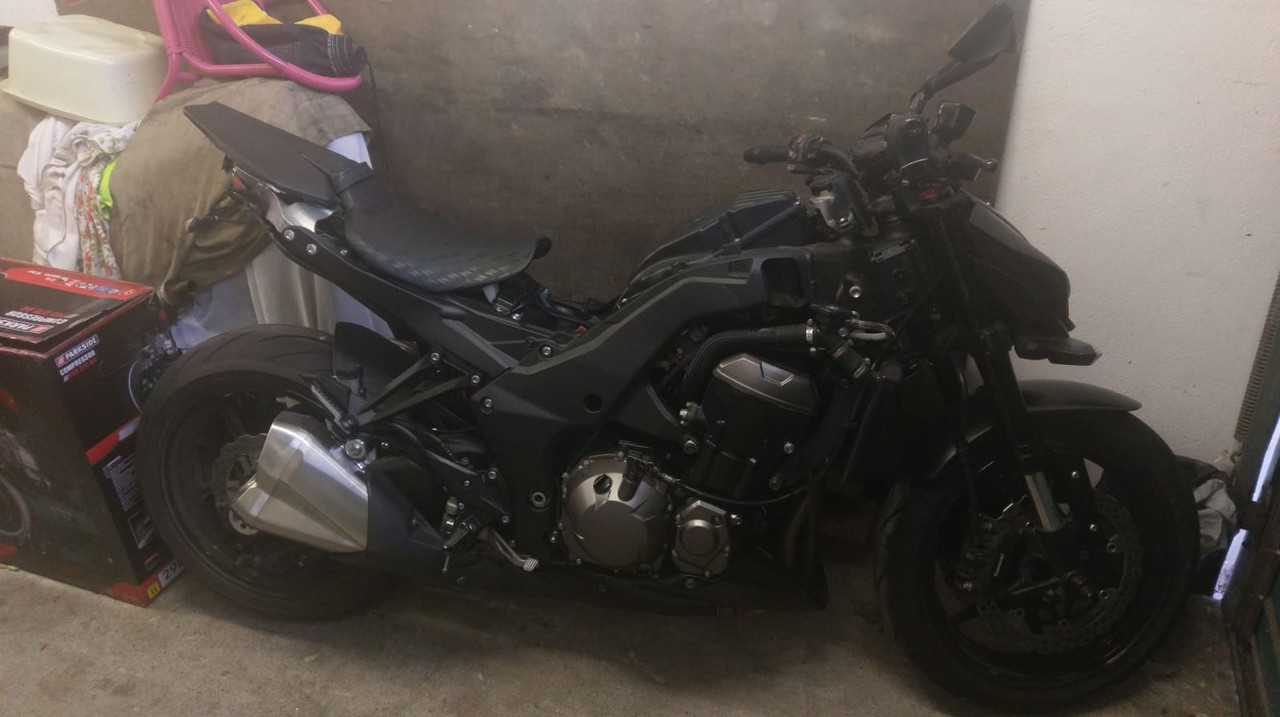 Gutted about my apparent "friend" leaving me with this bill - It's going to be a slow process fixing it up myself as I've just moved to a new place and low on funding.
Updates to follow as I purchase and fit parts - I am also thinking of doing up a YouTube build thread for this. Comment below if you think this would be a good idea and if you would be interested to see it. :smile: