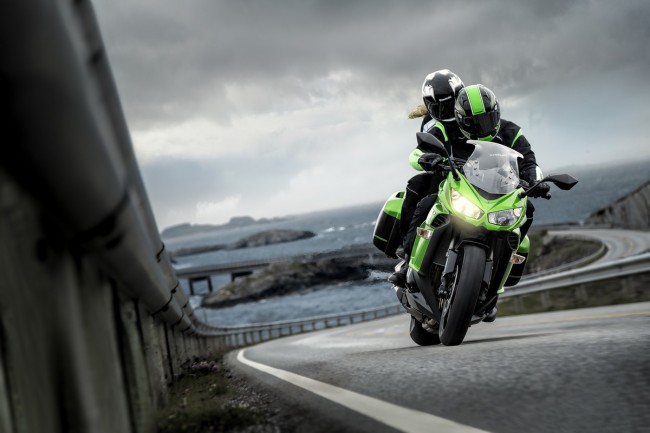 2014 Kawasaki Ninja 1000 ABS Preview
One of our favorite "real-world" sportbikes gets even better
A MO favorite, the Kawasaki Ninja 1000 does a great job of combining sporting capabilities with a relaxed riding position to create a versatile machine ready to tackle almost any riding duty. Its bars are high, pegs relatively low, and it provides a comfortable cockpit for a weekend ride or a quick trip across town to do some errands. It's a terrific do-it-all sportbike and also makes a fine platform for lightweight sport touring.
More:
2014 Kawasaki Ninja 1000 ABS Preview
on Motorcycle.com