Promised in my
introduction thread
that I'd post up my experience and pictures. I took the easy way out and just copied my post from
02-19-2010 on zx-10r.net
. I had a great time with great people on a great bike. So here you go...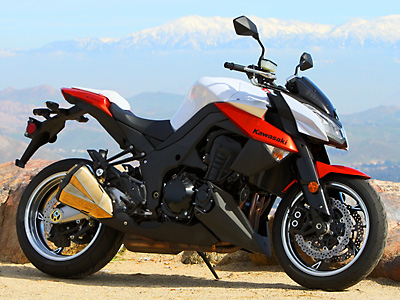 A few weeks ago our Admin sent me an email asking if I wanted to fly out to California to take part in a Z1000 Press Ride. How could I pass up a chance to get away from Chicago in February and ride in sunny So. Cal. So after checking with work and getting my wifes approval, it was the weekend of valenines day after all, I said I'm in.
There were 6 of us invited from different forums. Friday night at the hotel we had a presentation where Kawasaki Reps Russ, Sean, Jeff and Carl told us all about the Bike. Anything you've heard or read about the past two generations you can just forget, the new bike has been developed from scratch. Every part on this bike is new from the ground up. They ditched the steel frame for a lighter more ridged aluminum frame and subframe. The all new motor is also larger at 1043cc. This is NOT an updated Z1000 motor or a reworked ZX-10R motor. As you would expect it makes better power throughout while creating about the same torque as the 10 but at 900 rpm less. It has ZX-10R style front brakes, which work incredibly well on this bike. I know many complain about the 10s brakes but honestly, this thing stopped on a dime. Curb (wet) weight for the bike is a claimed 481lb, 22lb lighter than the last gens. Other highlights are fully adjustable inverted forks, 5 spoke aluminum wheels, fully digital (3 way adjustable) gauges.
Saturday morning we got an early start, it was a perfect day for a ride. The bikes were waiting for us when we pulled up at Kawi HQ.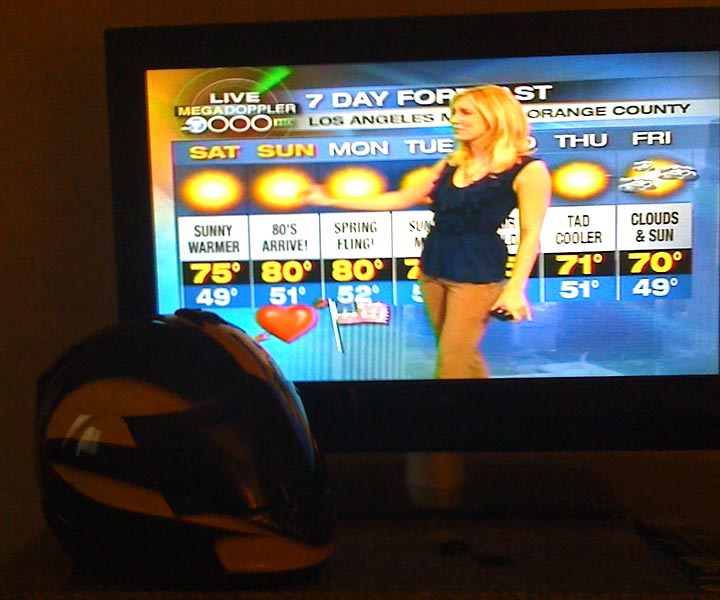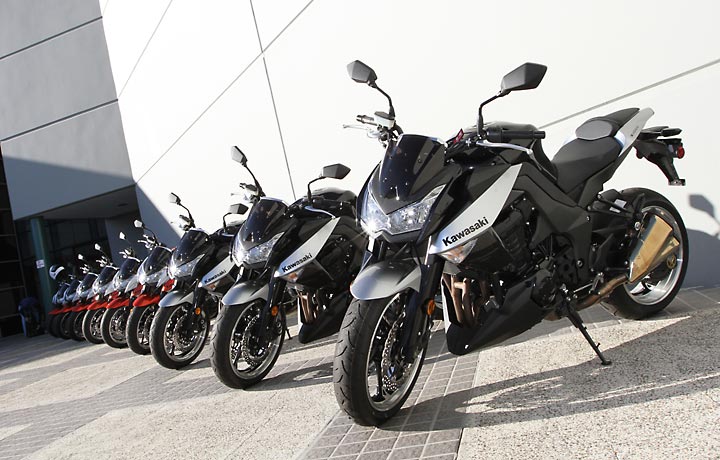 We had a quick talk about what we would be doing that day and then off we went. We only slabbed it a short time to get to the nicer roads but I didn't notice any real lack of wind protection compared to the 10. Looking straight on at the bike it seems wide which helped with the wind but the way the tank is shaped made the bike feel super thin and comfortable. Led by Jeff Herzog, the six of us along with the other Kawasaki guys (Russ, Tom,
the photographer Alfonse
, and Sean in the chase truck) spent the day riding through So. Cal. including Ortega Hwy through Cleveland National Forest. It's been a good number of years since I rode anything with an upright seating position and around Chicago the closest thing I see to curves are called intersections so it took me some time to get use to the bike. We made a few stops for a "photo shoot", lunch and to check out a few biker hangouts:
The Lookout Roadhouse
,
Hells Kitchen
,
Cook's Corner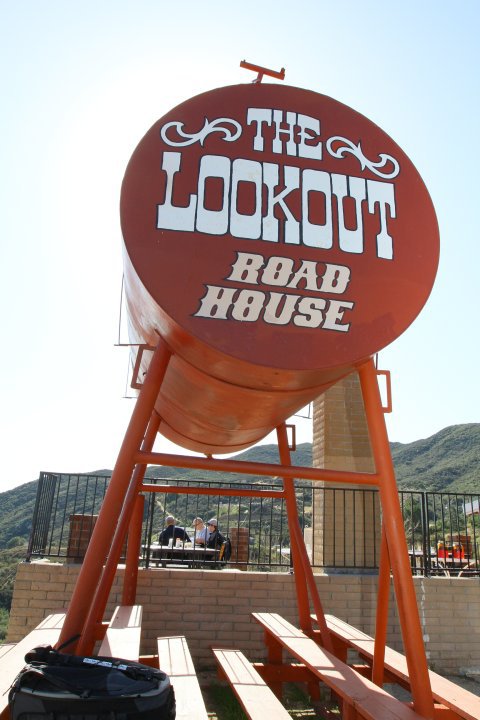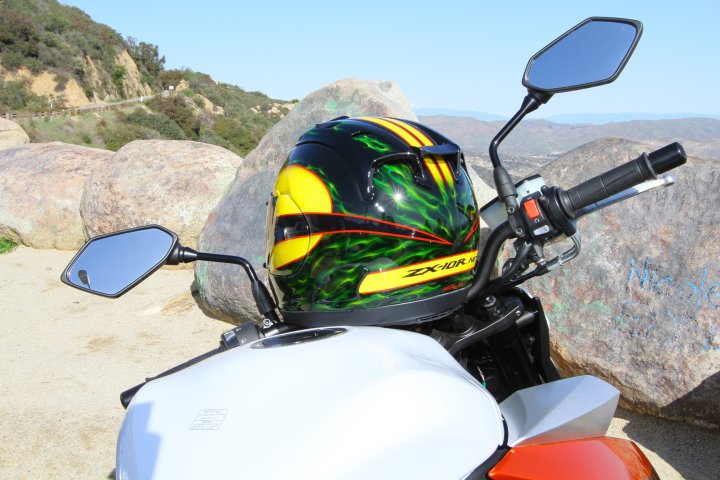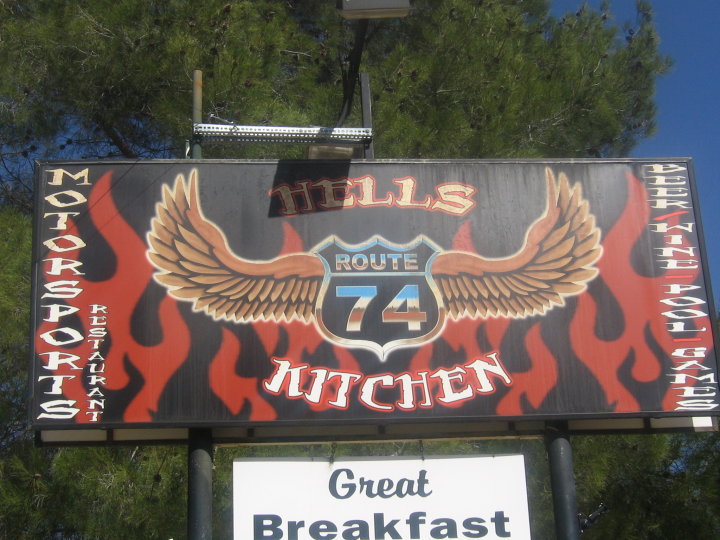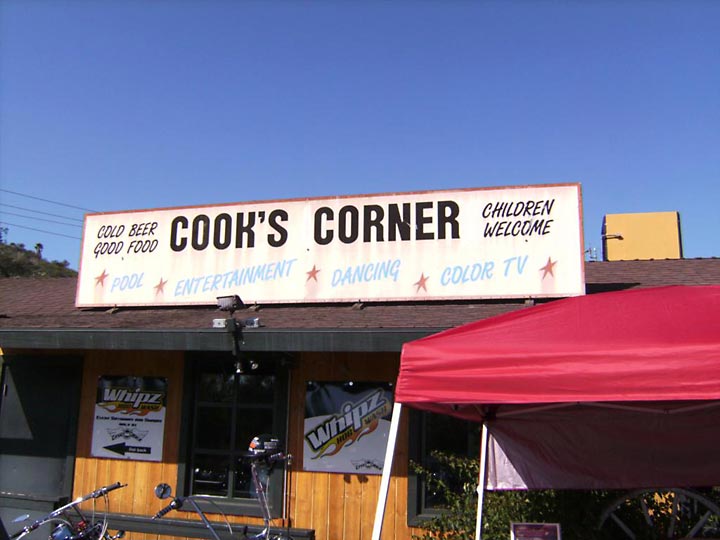 The night before the Kawi guys did a lot of talking about how "sportbike" like the new Z is; "Sportbike-type" engine, "sportbike-type" chassis, "sportbike-type" mass centralization... I'm a skeptical person in general so I took this all as hype, but I can honestly say after a day worth of riding they were spot on. The bike handles like a dream. It dips into corners effortlessly and has enough torque to satisfy any canyon carver. It's just plain fun! Kawasaki is offering demo rides around the country and I encourage everyone to keep an eye out in your area.
For the most part my 10 spends its time as a commuter. If I get out of third gear durring the week I'm lucky. I love the 10 but realistically it's just plain overkill for the kind of riding I normally get to do. I did think about switching to a 600 for my next bike but the few times I've rode a 600 I really missed the pull of the larger motor. I can totally see myself on one of these some day. And with all the people who are going for the naked, street fighter look this is perfect, all the works been done for you straight from the factory.
When we got back from the ride we each did a short video interview talking about our thoughts on the bike. Then we took a short tour through Kawi HQ. Back in storage, just sitting up on shelves were rows of old retired race bikes, including Lawsons, Russel's and E. Boz's old Kawis as well as Hackings bikes from last year. Out on the floor they have the first Ninja ever made, which was the bike that I wanted when I was in HS and the reason I ended up buying my first new bike, an '87 Ninja 750.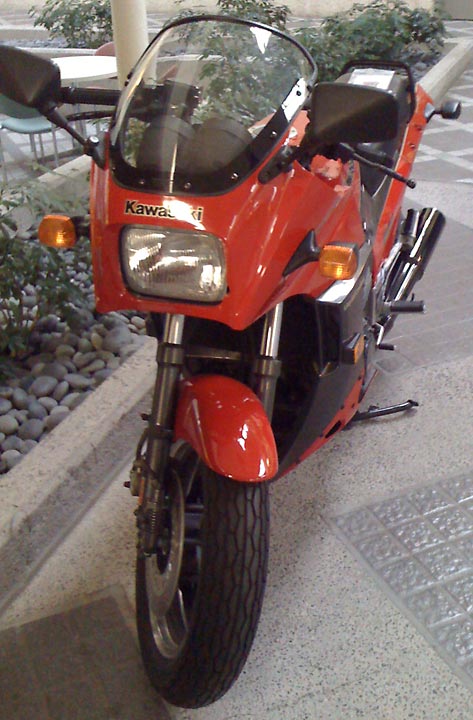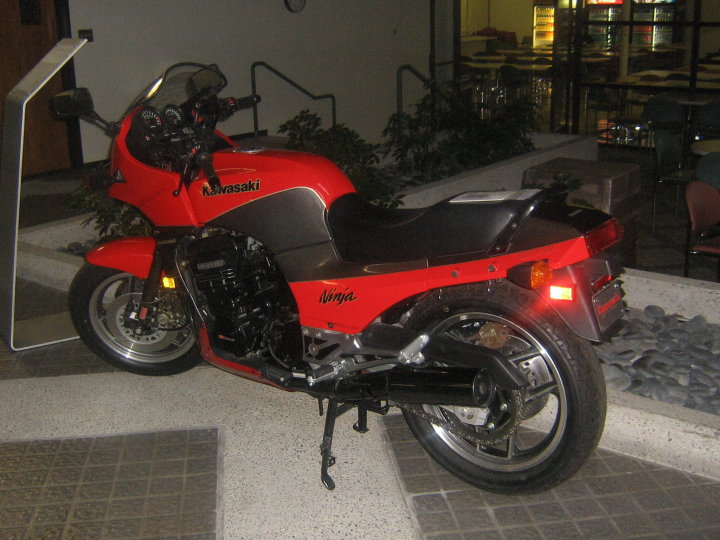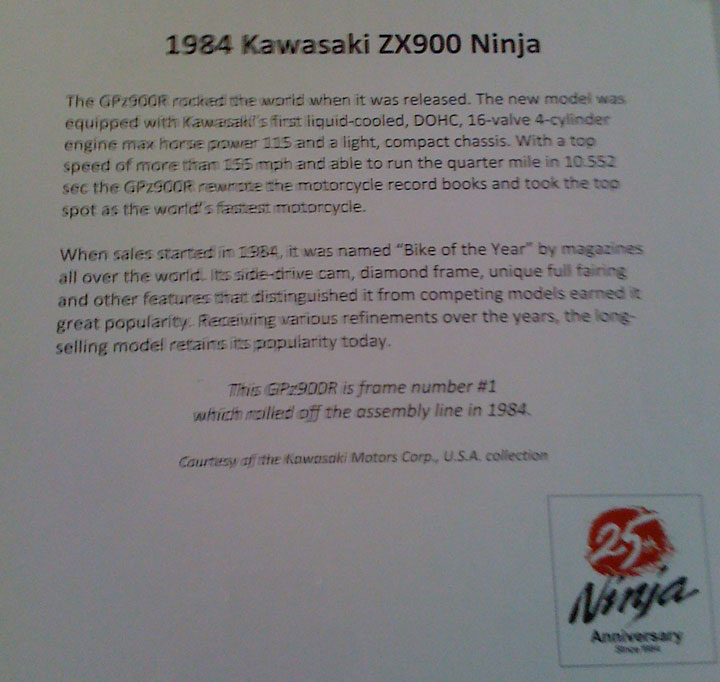 We went back to the hotel to clean up before Kawi treated us to the Supercross in Anaheim. Before we left we met up down in the bar to toss back a few and discuss our day. From the sounds of it most of us had the same expectations before going on the ride, which is to say we didn't expect much. But I can tell you that each of us was blown away with how great the new Z1000 is and how much we genuinely liked/loved the bike.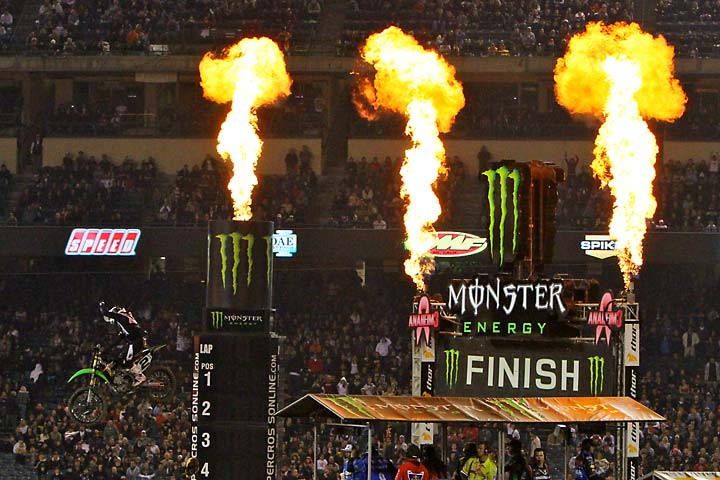 I'll post up more when I can find the time, including more pictures. But for now I just want to thank our Admin and all the great people at Kawasaki for an incredible experience and a great day riding a great "Sportbike-type" bike. :thumbsup: